Join us for a virtual Grandfriends' Day worship!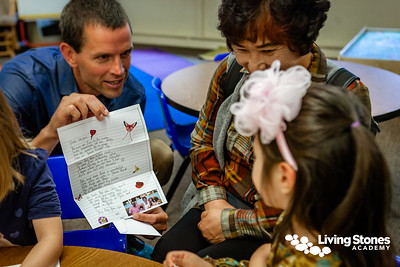 So glad you can join us virtually for worship on Grandfriends' Day 2020. Worship will begin at 9:30 a.m. EST on Wednesday, October 21.
To RSVP, please fill out the form below to let us know you've got it on your calendar. If we already have your address, no need to fill that in.
How can I join virtually?
We will send you an email the day before with a link to join the event. We promise it will be easy! No software to download. You can watch on your computer, phone or tablet.
Send a note to your special student
We are encouraging all of our LSA Grandfriends to send a note to your special student. Our goal is that every student receives a note of encouragement from a special friend. Those notes will be delivered by Mr. Winkle the day of the event.
Send your note to:
Living Stones Academy
1415 Lyon St NE
Grand Rapids MI 49503
attn: Grandfriends' Day
or email grandfriends@livingstonesgr.org.